Recognising Saddle Fit Issues
As a horse owner and rider, your horses welfare is your responsibility. Being able to recognise signs in your horse that your saddle doesn't fit, or is causing him/her pain is crucial to a happy, healthy horse.
Horses are not naturally disobedient, or aggressive. They are generally very cooperative provided two key elements are met. Firstly they need to understand what you are asking them to do, and secondly they need to be comfortable, and free from pain/restriction to be able to carry out what you are asking to do.
Many problems and behavioural issues are the result of a poor fitting saddle.
However it does not have to be that way. You can learn how to identify signs of a poor fitting saddle, and know when its time to call in a professional qualified saddle fitter to have a good look at your saddle and horse for you.
Does your horse display any of these signs?
Avoidance behaviours – trying to walk away when being tacked up
Ears back/head shaking when saddle comes close by
Excessive tail swishing both in the stable and when ridden
Pawing the ground
Threatening to bite you when you come close with the saddle
Girthy behaviour – negative behaviour when doing up the girth
Reluctant to go forwards when being ridden
Stopping at fences
Short strides
Breathlessness
Bucking
Rearing
Hollowing the back and not working in an outline
Tripping / stumbling
Unable to canter on the right leg/irregular gaits
If so, your horse could be in pain every time you ride.
Learn how to prevent these issues in the must do online course.
Start now
Who is this online horse course for?
Horse Owners
Do you own horses which are ridden? Even if they are not ridden by you, this course is a MUST DO for all horse owners. That includes owners who do not ride, owners who do ride, and non horsey parents/guardians. As the owner, the horses welfare is your responsibility. You have a duty of care to have basic knowledge on how a saddle should fit and how to recognise signs it doesn't.
Horse Riders
The saddle is the most important piece of equipment you will have (besides your hat). Understanding how the saddle, horse and rider work together is vital to your horses performance and wellbeing. As a rider you have a duty of care to be able to recognise signs your saddle does not fit and respond to that.
Equine Professionals
Are you a trainer, instructor, massage therapist, Vet Physio or other equine professional? If so, then this course will help you recognise signs of a poor fitting saddle and the results of a poor fitting saddle. This will help you inform, advise and guide your clients to get a saddle fitter out when appropriate.
Why YOUR horse wants YOU to do the course…
To enable you to spot any issues with the fit of their saddle and prevent long term damage, pain and discomfort.
To help your horse perform better, move freer and do the job you want them to do.
To prevent your horse from reacting negatively towards the saddle.
To help you recognise the signs your horse is trying to tell you the saddle does not fit.
So you will understand the different types of saddles used for different disciplines so you are best supported.
To gain an understanding of basic horse anatomy and to understand the implications of the saddle.
To ensure your horses welfare needs are met.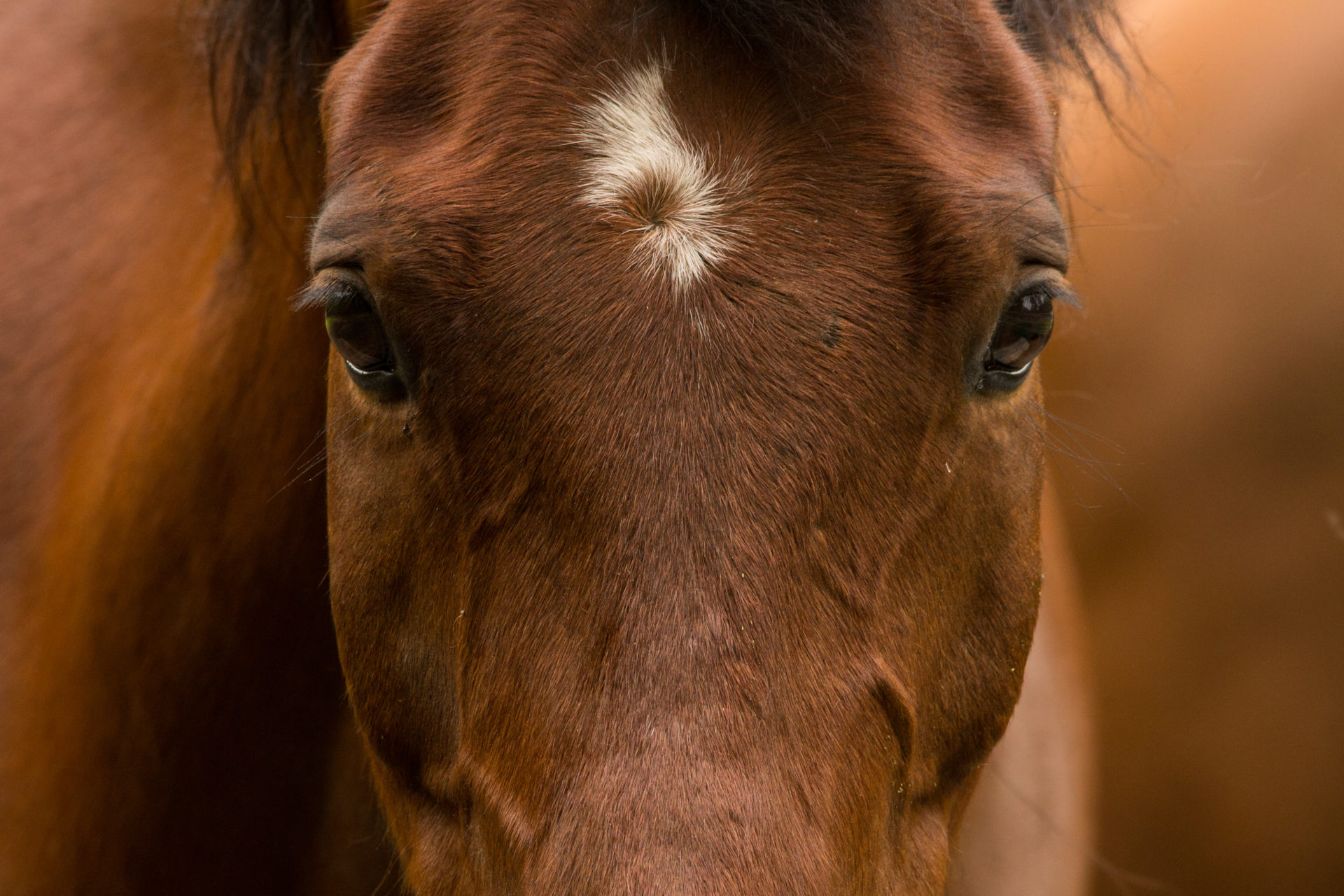 What is included?
Instant Access to the course
Available 24/7
Learn through a series of online videos
Learn at your own pace
Mini assessments to test your knowledge
Lifetime access
Saddle Fit Checklist
Saddle Safety Checklist
BONUS: 5 x tack room pin ups
BONUS: 3 x Anatomy posters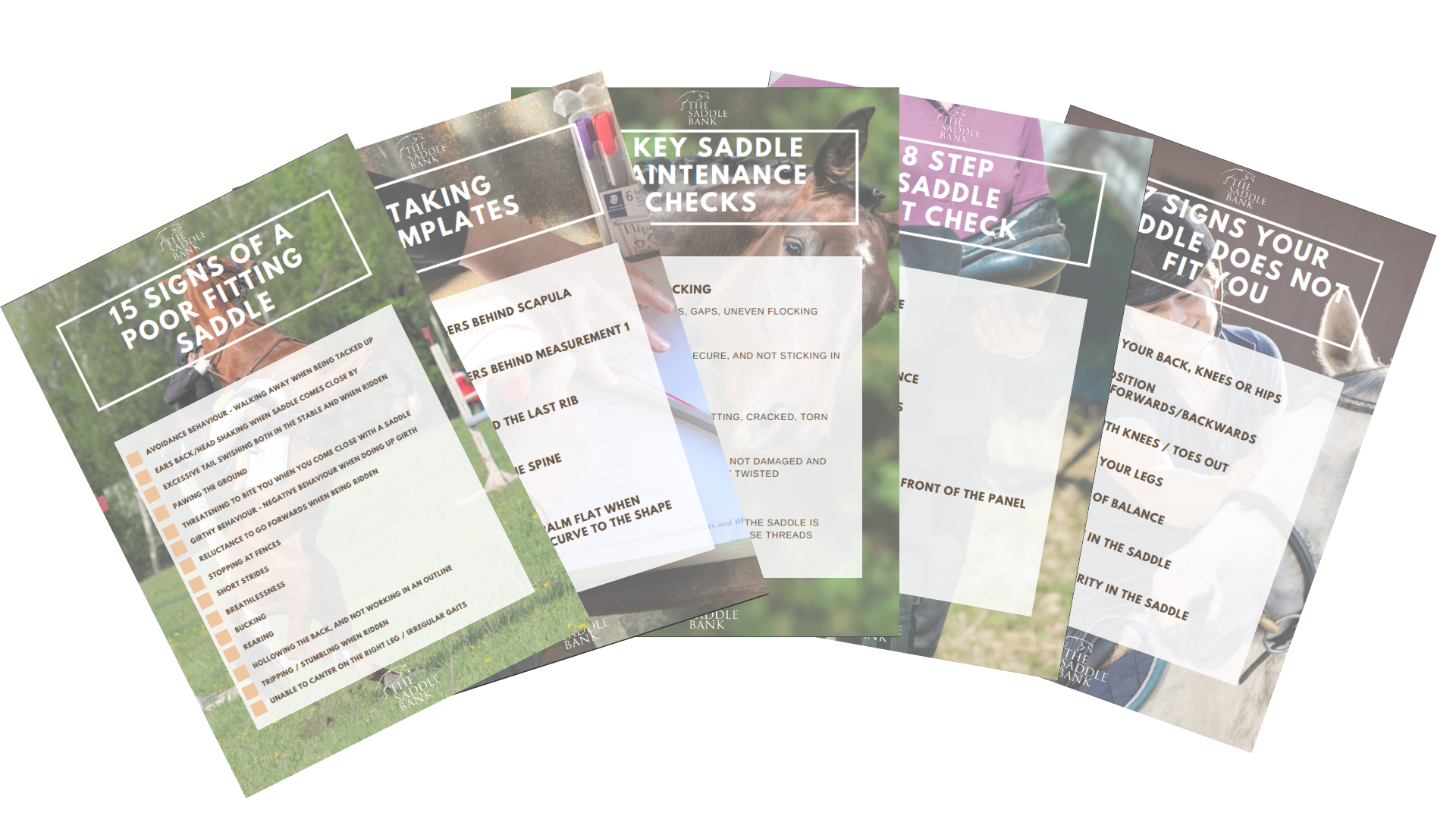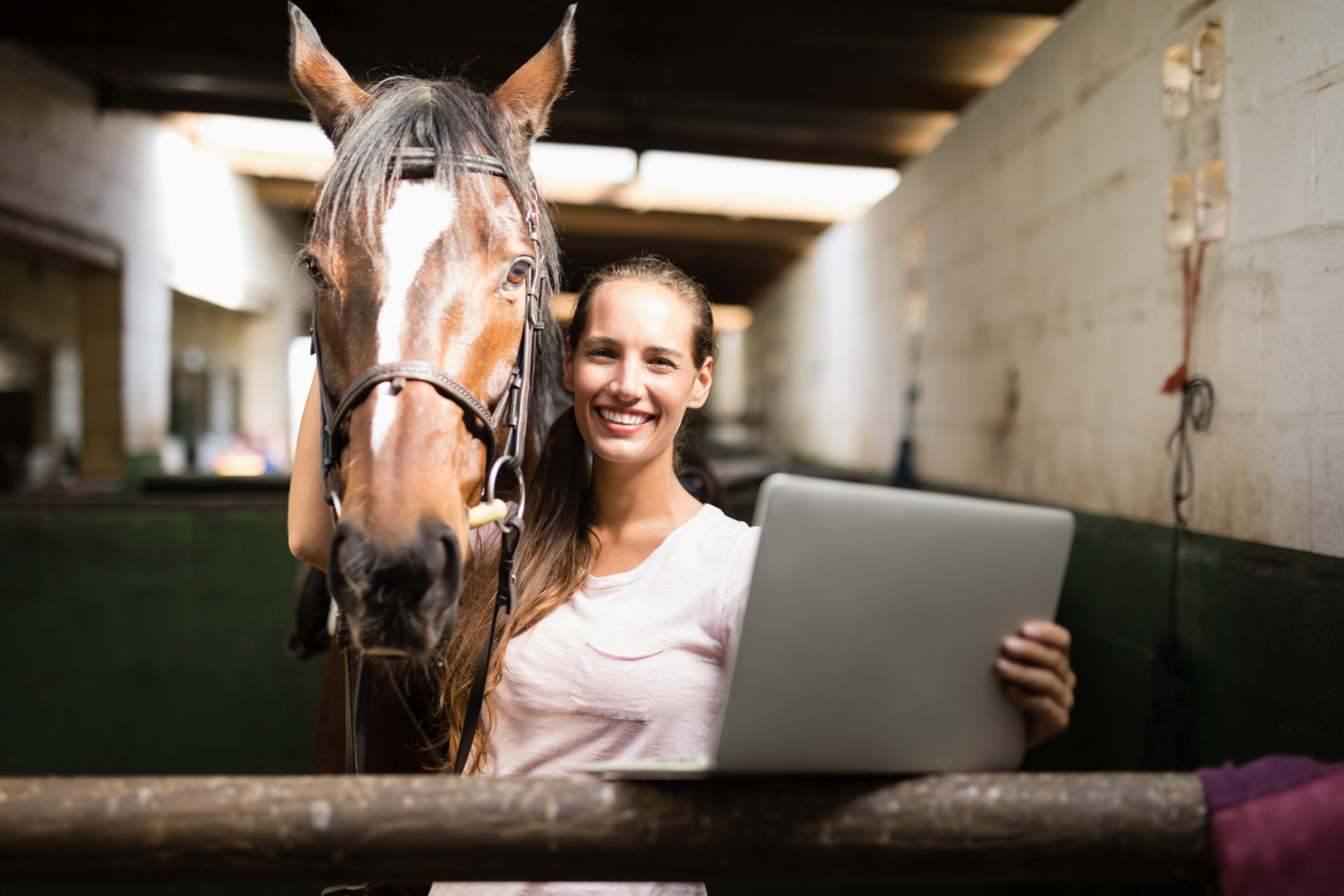 By the end of this course you will…
Have learnt from others mistakes to avoid your horse being in pain
Have an understanding of the evolution of the horse
Know basic Skeletal and muscular anatomy and have a greater appreciation of how the horse moves, and how the saddle can affect the horse
Be able to recognise conformation faults and understand how they impact the fit of your saddle
Know how to take templates of your horse for record keeping
Understand the points of the saddle and which parts of the saddle can do irreparable damage to your horse.
Know about the different types of saddles and why they are used for different disciplines
Be able to fault check a saddle and recognise faults with your saddle
Be able to recognise signs of a poor fitting saddle in the horse and recognise when your horse is telling you something is wrong
Be able to recognise signs in yourself that a saddle is not fitting you
Know how to carry out a step by step saddle fit check to recognise when your saddle needs adjusting, or replacing.
Understand how accessories affect the fit of your saddle and know why it is important to use the correct saddle pad and girth.
Trust in your fellow riders
What our customers say