Meet the Team
The Saddle Bank team are a dedicated, down-to-earth herd of passionate horse people. The Saddle Bankers strive to offer all customers the best possible service and experience when it comes to buying and selling saddles.
All of the team are exceptionally knowledgeable and professional. Yet, real people who can relate to the problems you may be facing with your saddles.
Put a name to a face and find out more about our team below.
Saddle Bankers
Jade
Director & Founder
Jade is the owner and founder of The Saddle Bank. Jade began riding as a 4 year old, and after years of working at riding schools, Jade got her first pony on loan aged 15. Chuckles was a 13.2hh bay pony who was extremely overweight. After a few months of hard work, Chuckles was fit enough to go out and competed at local showjumping competitions, and mounted games.
Jade eventually got her own first horse aged 17. A beautiful jet black thoroughbred ex race horse named Billy, who although at times was very uncooperative, made a stunning show hack. Sadly 8 years later it was found he had kissing spines and was sent HEROs horse charity for ex race horses.
Since then, Jade has thrown herself into business which is her true passion in life.
Achieving a First Class BA (Hons) degree in Business, Jade is a passionate and driven business woman, and enjoys all aspects of business.
Jade is also a Master Saddle Fitting Consultant, yet spends most of her time running the business and buying Pizza's for the team.
If Jade were a horse, she would be a fiery chestnut Thoroughbred mare. She is strong-willed, determined, and driven and takes the herd to new pastures. She will shake her head and stomp her feet if she doesn't want to do something. She is the alpha mare of the herd.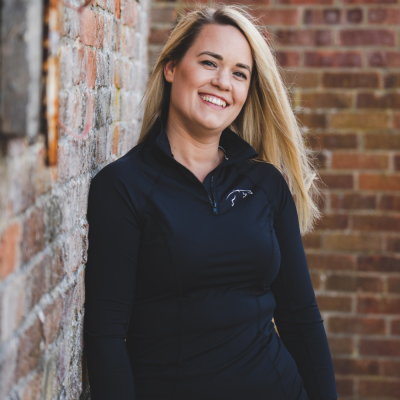 Amy
Master Saddle Fitting Consultant
Amy joined The Saddle Bank in 2019 as a saddle consultant, bringing a wealth of knowledge and experience of horses with her. Amy started riding as a 6 year old, and got her first pony aged 13. Rosie was a 15.2hh Connie X TB who was mistreated prior to Amy owning her. She was quiet and withdrawn and took a little while to gain trust. Rosie taught Amy to never give up, and keep trying. Amy and Rosie competed at dressage and showjumping.
Since then Amy has achieved a First Class BSc (Hons) degree in Human and Equine Sports Science covering everything from anatomy to nutrition to biomechanics relating to how the horse moves. Amy gained experience working at a local racing yard, aswell as working at a stud dealing with foals, stallions, backing and schooling competition horses. Amy then went on to run her own business producing horses for sale, whilst competing British Dressage up to Elementary level.
Amy uses her expert eye to thoroughly check all saddles which come through the door to ensure they are sound and fit for purpose.
Since joining The Saddle Bank, Amy has qualified as a Master Saddle Fitting Consultant. When she is not working at The Saddle Bank HQ, she really enjoys meeting her clients on saddle fit appointments and of course their owners!
If Amy were a horse she would be a typical, reliable, yet nimble Connemara pony. She turns her hoof to everything and will jump everything put in front of her. She is a true all-rounder.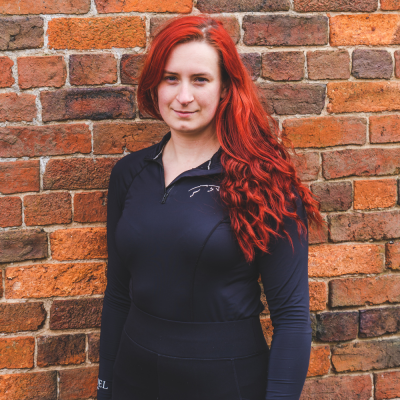 Victoria
Customer Service Buyer
Victoria began riding aged 4 and got her first horse aged 11. Since then Victoria has participated in various equine sports such as polocross, eventing up to BE 90, driving and she even worked for a stunt team!
She now spends her time competing British Dressage at Medium level with her stunning horse Gio, a 10 year old KWPN gelding. In her spare time she is also a trainee judge for British Dressage.
In 2021, Victoria purchased an IDXTB foal called Double Time Devotion or 'Dev' for short. She hopes to event him in the future.
Joining The Saddle Bank in 2021 as the Customer Service Buyer, Victoria is responsible for purchasing and making sure The Saddle Bank is well stocked.
If you have a saddle to sell, Victoria is your gal!
If Victoria were a horse, she would be a Dutch Warmblood. She loves to get plaited up, put her dancing shoes on and perform to the best of her abilities.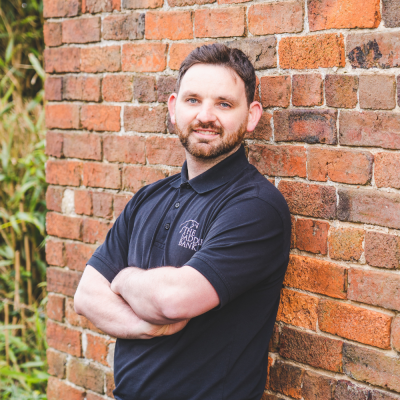 Adrian
Finance Director
Adi joined The Saddle Bank in February 2022 to manage the day to day. Adi's role is varied from ensuring targets are met, and dealing with the business finances to keeping the team happy with Payday Pizza's and team nights out.
Although Adi is not a rider, he has a passion for the business and picked up the lingo really quickly! Adi has been around horses for a while and has sat on Jade's old horse a couple of times.
If you call through to The Saddle Bank, there is a chance you may speak to Adi as he loves talking to people!
If Adi were a horse he would be a Shetland pony. Friendly and approachable, yet can be headstrong, stubborn, and uncooperative, particularly towards the Alpha mare.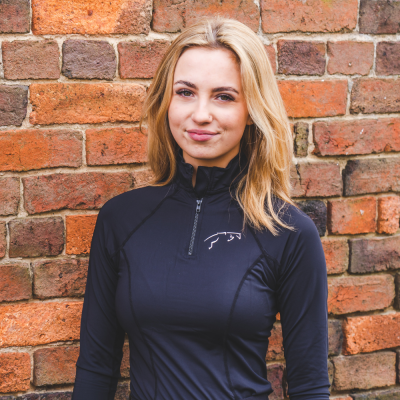 Poppy
Saddle Consultant
Poppy first sat on a pony at 5 days old! She grew up with her pony, Red who she did everything with. Poppy currently owns a few of horses including Spike whom she has owned she the age of 10. Spike, a 13hh Traditional Gypsy Cob has taken Poppy to the Royal International Horse Show. Poppy has also qualified for SEIB Search for a Star final, represented her riding club at the National Championships in combined training, competed British Dressage and qualified for the Associated Championships. In 2019, Poppy bought a 3 year old fiery chestnut Welsh mare called Magic. Poppy has since been producing 'Madge' herself. The pair competed at County Shows in 2022 enjoying some very good placings and had some fantastic results in BD classes. Moving forwards Poppy plans to continue to compete Spike and Magic as well as compete her Oldenburg dressage horse named Lulu at British Dressage.
Poppy joined The Saddle Bank in 2023 as a Saddle Consultant. She is responsible for packing all of your wonderful orders!
If Poppy were a horse she would be a Chestnut Welsh Section D mare, headstrong, stubborn and sensitive.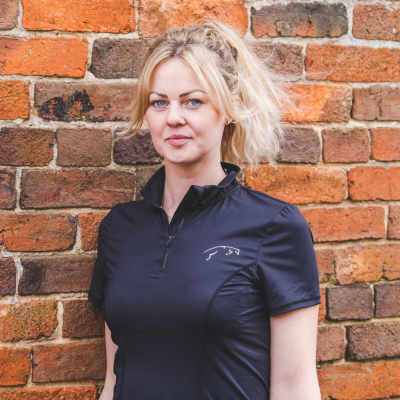 Yazmynn
Customer Service Advisor
Yazmynn started riding at age 3 and as a child shared a little Welsh pony called Teddy with her cousin. At age 12, she got her first horse, a 15 hh Welsh D named Bailey. He was the cheekiest and naughtiest horse she has known. However, he also taught her the most about how to correctly handle and ride the most unruly characters. While owning Bailey Yazmynn volunteered at the stud and training centre where she stabled him. During her time there she helped out with the breaking in and re training of a number of different horses and ponies. When Yazmynn left school she studied horse care and management at college and started her BHS stages exams. At 18, she bought her next horse; a beautiful 16 hh dapple grey warmblood called Thyme. She was a "been there, done that" girl. Together they achieved 2nd place at their first unaffiliated dressage competition together.
Yazmynn now shares a beautiful 16.2 Irish sports horse called Bella. She is so honest and gentle and loves her work, especially if it involves poles.
Yazmynn joined The Saddle Bank in 2023 as a Customer Service Advisor. She is on hand to help you answer any questions you have when it comes to buying or selling your saddle!
If Yazmynn were a horse, she would be a Friesian. Having a calm and docile temperament and a willingness to learn; being friendly and versatile.
The Saddle Bank
Find Out More About Our Team
Quick Links
How can we help?